Nowadays, many enterprises will use an Online/LAN Exam Software for training and testing employees.
Because LAN Examination Software can be used via LAN with high security, some companies prefer to choose it. So what problems can be solved by choosing a LAN Examination Software for corporate training ?
The competition among enterprises is essentially the competition of talents. Enterprises attach great importance to the cultivation of talents, and even pay heavily for employee training such as training seminars, training courses, training exams.
When HR use the LAN Examination Software , it can help them solve the difficulties of training below:
Large quantity of employees and scattered branch make it difficult to organize

Large training costs but poor effect

Lack of sound training system

Excessive or insufficient training, unreasonable organization

Hard to build up long-term management mechanism

for staffs

Planning but poor execution, training in form
Is there any LAN Examination Software can help to solve the problems above?
LAN Exam Maker provides professional plan to help enterprises solve the training problem!
With low cost and high efficiency to complete the training assessment work, users can participate in supervision for viewing the record and grades changes for staffs. Super administrator can set sub-administrators to share out the work.

Our LAN Exam Maker supports to learn on PC side or mobile phone side at all times and places, and its batch import, random test, intelligent scoring, intelligent analysis and other functions have alleviated the heavy workload of the training department in many aspects.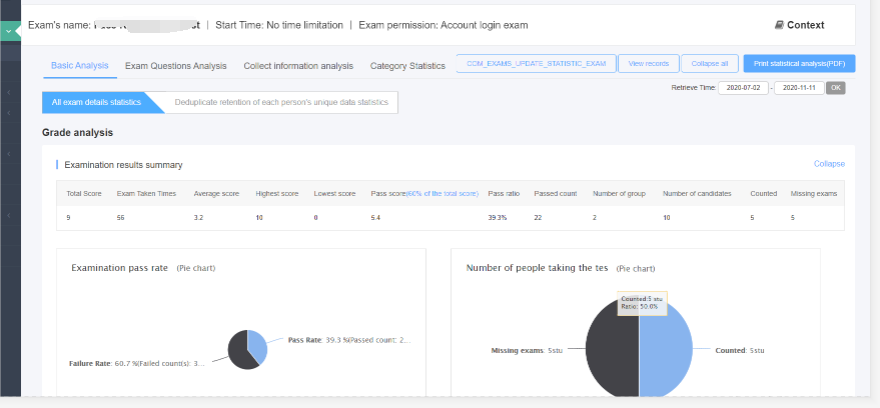 If you want to start online training now, come to try our LAN Exam Maker!
Published Date:12:23am, December 21st, 2020