Do you also want to build your own LAN examination system? Are you looking for a cost-effective one?
Now we are launching a Christmas Promotion! You can enjoy 50% off for our LAN Exam Software Now!
We provide two version: Standard Version and Professional Version, both of them are 50% off during the promotion!
Click to Get the Coupon Code Right Now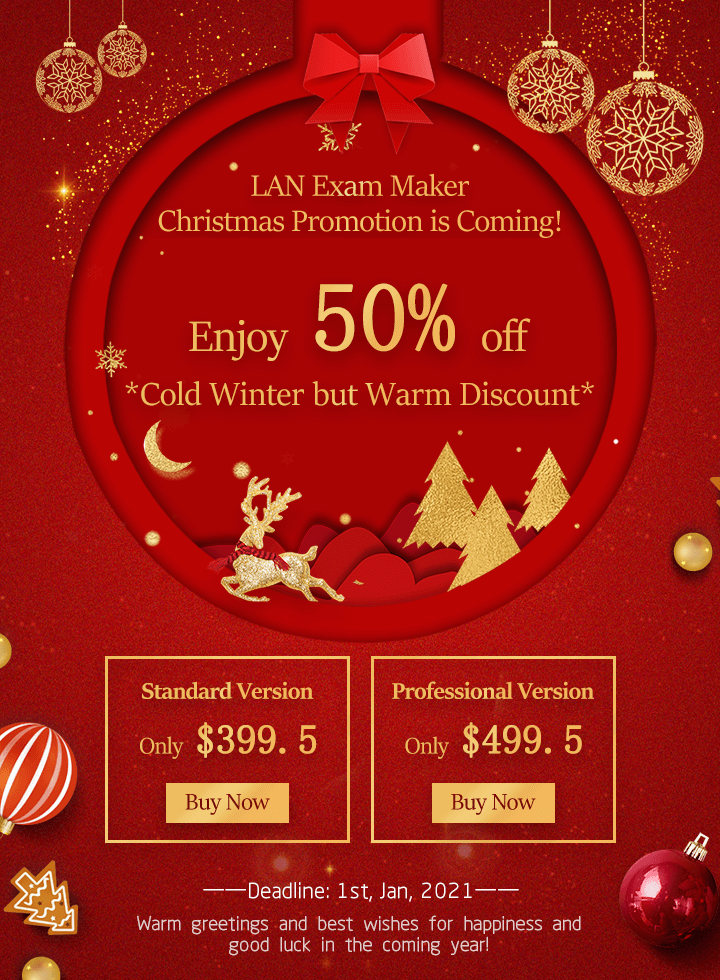 When you get the Coupon code, just copy it and paste to the Specified location when you pay.
How to use the 50% coupon code?
Wish you good luck in the coming year!
Published Date:10:42pm, December 1st, 2020