LAN Exam Maker has offered operation environment in two different networks: LAN network and Internet network.
If you fall too far behind or need to complete the exams you can turn to the online exam. The biggest difference between LAN Exam Maker and other exam system is that LAN Exam Maker can be used in LAN network as well as Internet. It means that you can make a limitation on the IP address. Those users who are not included in the IP address cannot attend the exams. It largely guarantee the security.
Don't you wish every one of your worked out perfectly? And how much more important is that online exam when it comes to your traditional education? With an abundance of online learning options emerging now, the online exams are in great need. 
That's why we're excited to broadcast online exam, as of today, you'll get a free trial on LAN Based Exam System by downloading now.
During the free trial, you'll have access to the special functions that includes all graded. After your trial, you can purchase it for a lifelong with our constant and comprehensive customer service.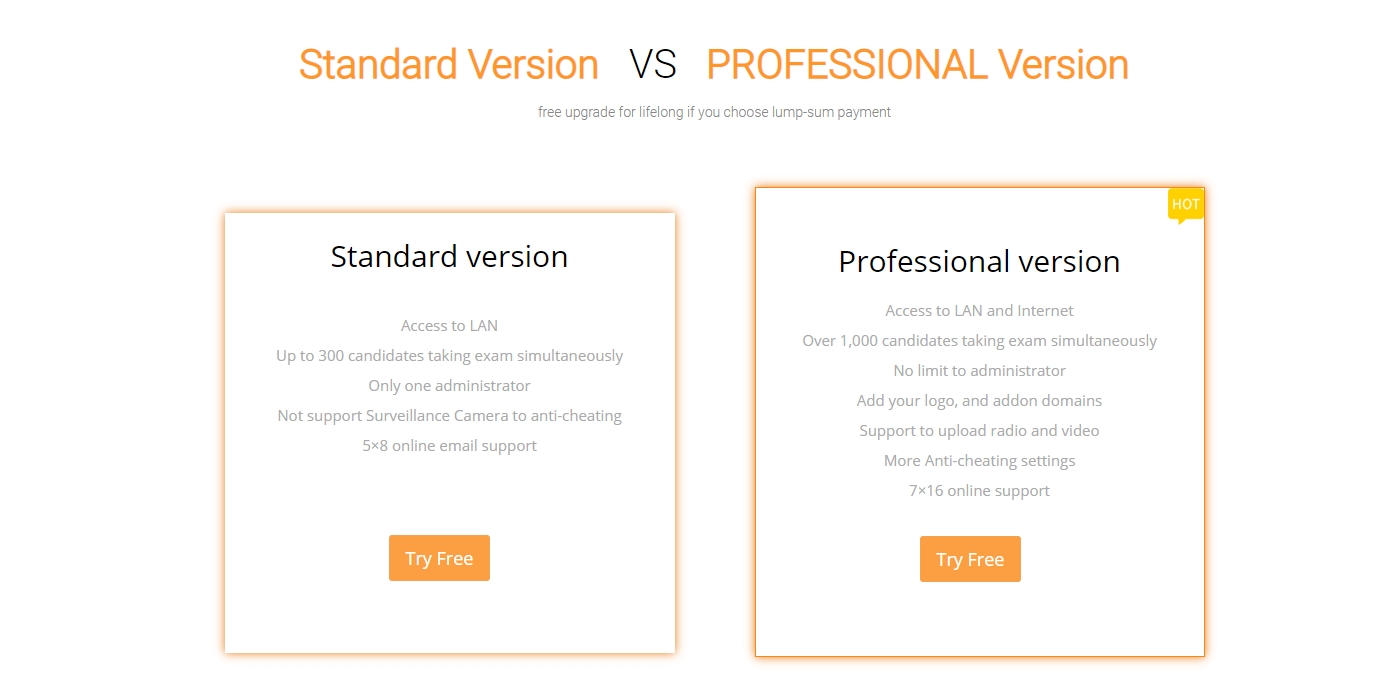 Have you ever thought about creating exams is complicated and troubling? Applying LAN Exam Maker helps you easily build your online exam with 4 steps:
1.Online Exam Information Description
The first step is to fill in the exam name, exam detailed description and words for sharing. This action can avoid some misunderstanding. Examinee can quickly orientate the exam they need to take and have a general information about the exam. And then choosing a beautiful cover for your exam by uploading the pictures you like or select one from the images library of system.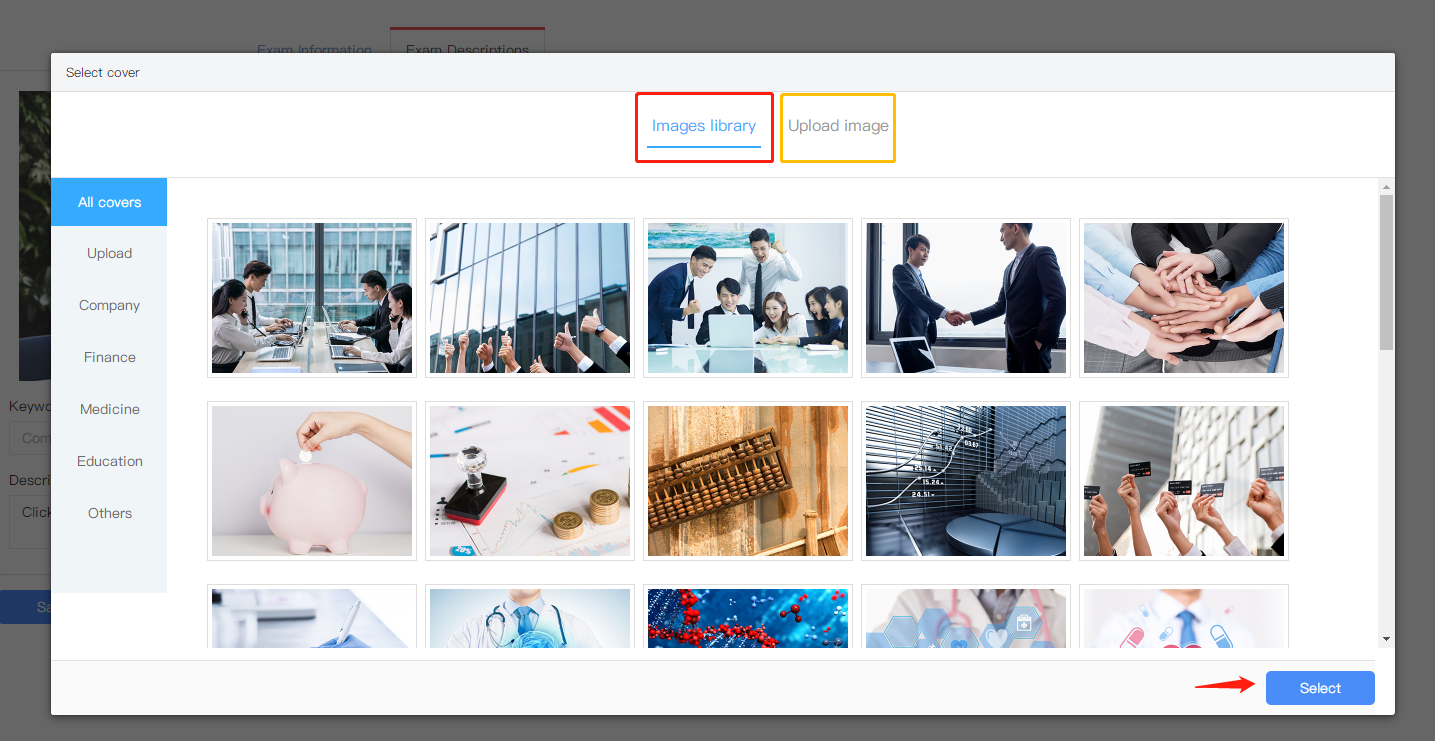 2.Adding Questions to Exam

You need to enrich your Questions Bank first, so that you can add them directly to your exam. Various question types are supported, such as multiple choice, true or false, fill in the blank, matching and so on. You want to add plenty of questions without repetitive movements? Of course youcan. The LAN Exam Maker support you to batch import thousands of questions into the Questions Bank in one time.
There are Flexible ways to build your exam: fixed or random types of exam paper. You can select questions directly or proportionally to form your exam.
3.Settings for exam
Hundreds of settings for exams. You can set a time and permission limit before examining. You can set restrictions on anti-cheating while examining. You can set a automatic marking after examining. Make settings which are suitable for your exams to improve efficiency.
4.Release Your Online Exam
After setting, you can publish your exam and by sending the link, QR code or emails to notify candidates to attend. Both PC and mobile phone are accessible to take the exam.
To start your first free trial, download to use LAN Based Exam System and gain a easy exam system you're interested in.
Published Date:04:57am, April 26th, 2020