The competition among enterprises is essentially the competition of talents. Therefore, enterprises attach great importance to the cultivation of talents, and even pay heavily for employee training such as training seminars, training courses, training exams, which require lots of time but often fail to achieve the expected results!

Are you looking for a proper and prompt solution on assessment?

LAN Exam Maker, a professional exam system for Enterprises provides a stable and safe learning platform for enterprises that need to upgrade, improve and enhance employees' skills and capabilities. Over 35,398 clients trust our Exam Maker as an assessment platform.

What can LAN Exam Maker offer for Enterprises?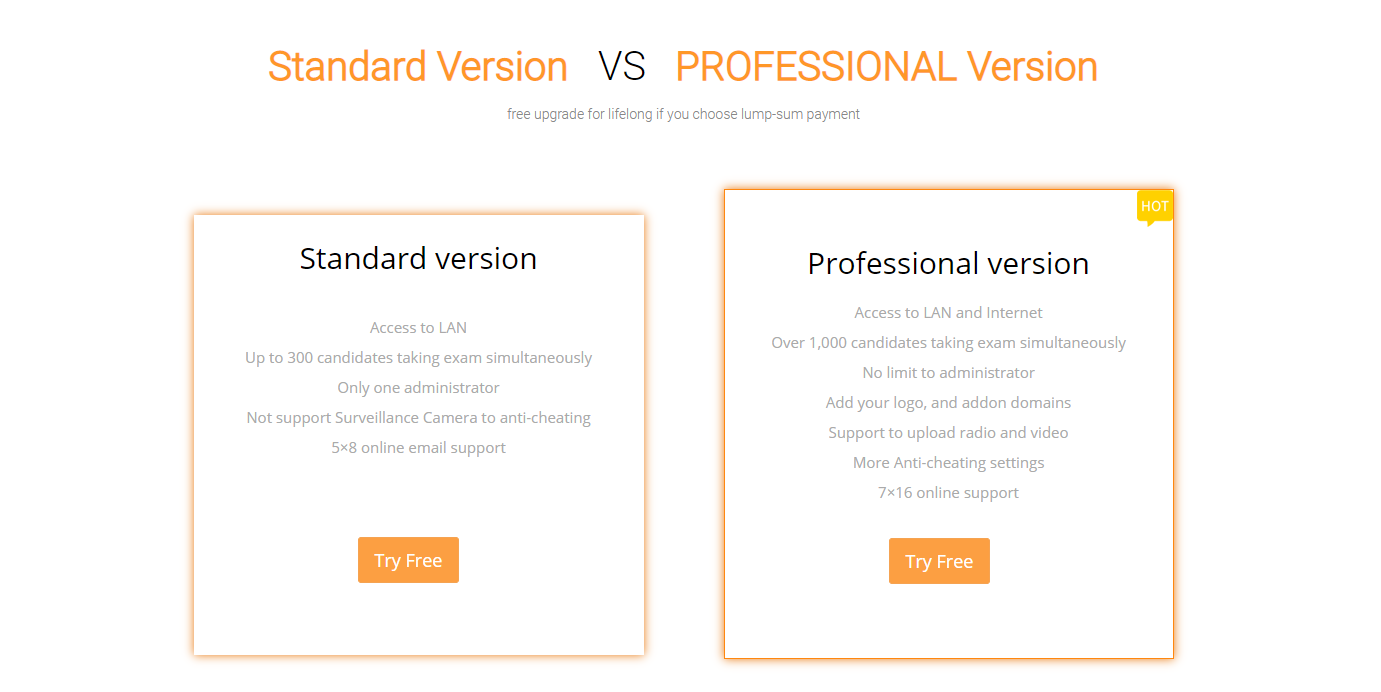 √ A safe and stable online exam system
LAN Exam Maker can be independently deployed in LAN network. It can also be used in the Internet.
Official exams that need examinee to take simultaneously can be successfully conducted. Besides, quizzes for games or questionnaires for information collection are supported.
√ Not limited by time and place
Once the exams have been released, examinee can take exams on PC or mobile phone. Also, the essay questions can be answered with audios, pictures, files.
√ Low cost, high efficiency
Using exam software to create an online assessment is a kind of money-saving solution for the reason that you have no need to print the exam papers, to rent an exam place and etc. Besides, you don't need to arrange another spare time of all the people because they can just submit the exam any time at any place.
√ Speed up recruitment
Since some aspects such as the logical reasoning ability and sensation are not easily seen in the applicant resume. According assessments can help to efficiently test.
√ Employee training and assessment
Regular employee training and assessment can keep employee to improve themselves, to be positive and professional by enhancing their working theories and operation knowledge.
√ Comprehensive analysis
Acquire independent analysis of each online test paper and independent test report of each examinee. The report can be searched according to the sequence, time, key word. The answer sheets and answer lists of all the examinee, results report, and the graphic data can be exported and printed.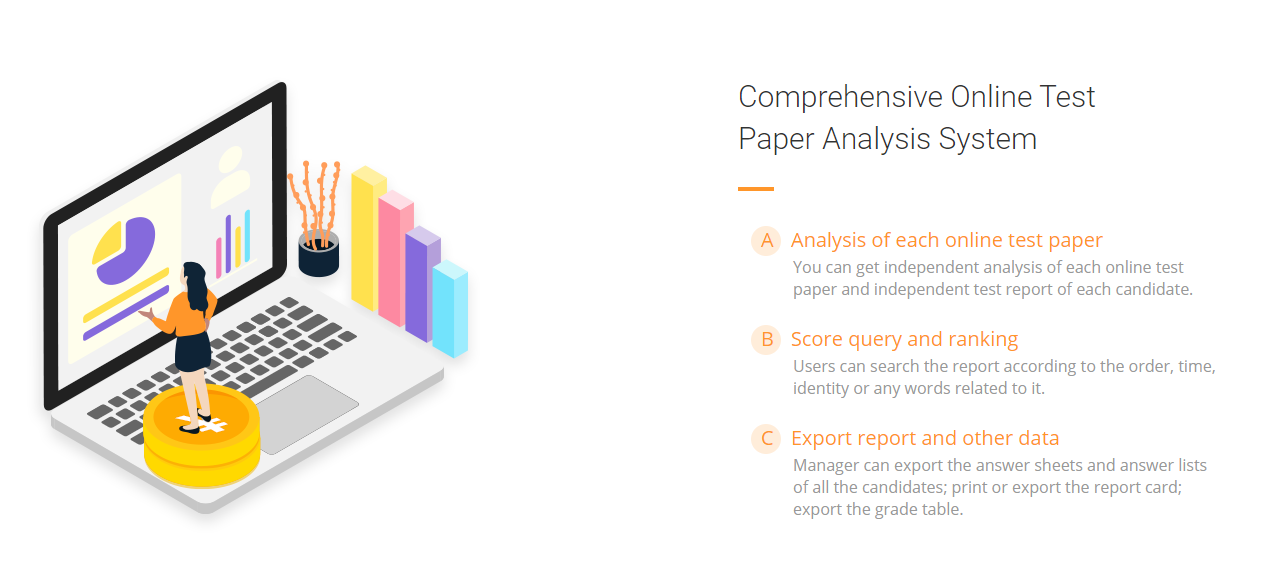 Under COVID-19, using exam software to create an online assessment can help enterprises a lot!
Download FREE now, offering you a good experience on creating your own online assessments via LAN network or Internet. It is flexible.
Published Date:04:02am, May 6th, 2020