Thanks for using LAN Exam Maker! Here's guide for you.


Getting Started
LAN Exam Maker is an examination system which is available for Windows, Linux, Unix, Mac,etc. and it supports to take exams on iPhone, Android, PC, iPad and other devices. The system is easy to operate with powerful features and functions. It is of great benefit to build up exams and intelligent to statistical data analysis.
The standard version can only be used on LAN, while the professional version can be used not only on LAN, but also on Internet. 
Install Guide
1. Download the version;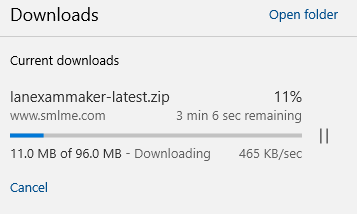 2. Install it on your computer.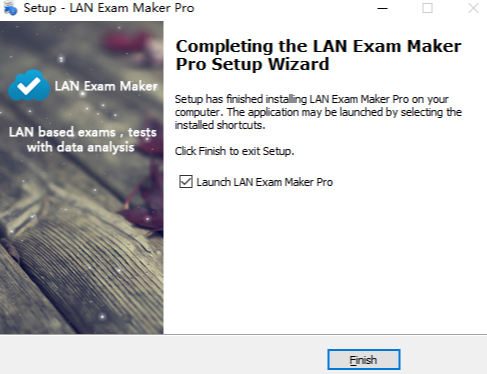 Tutorial to Build an Exam
First Step:Basic Information. Log in the system, click the New Exam+ action and fill the exam information and descriptions, then click Save and Next;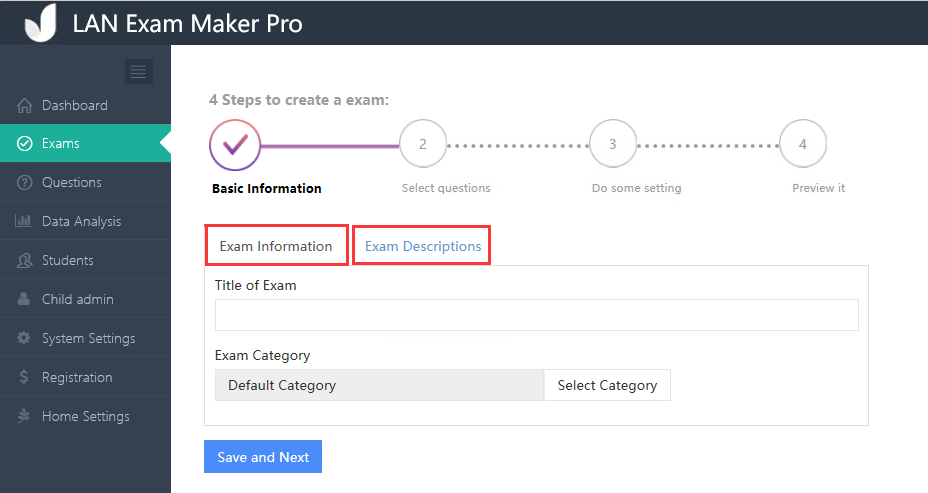 Second Step: Select Questions. Add questions for your exam by importing importing questions files (Excel or Word) into the system to create your question bank for the exam, or you can choose other ways shown on the system;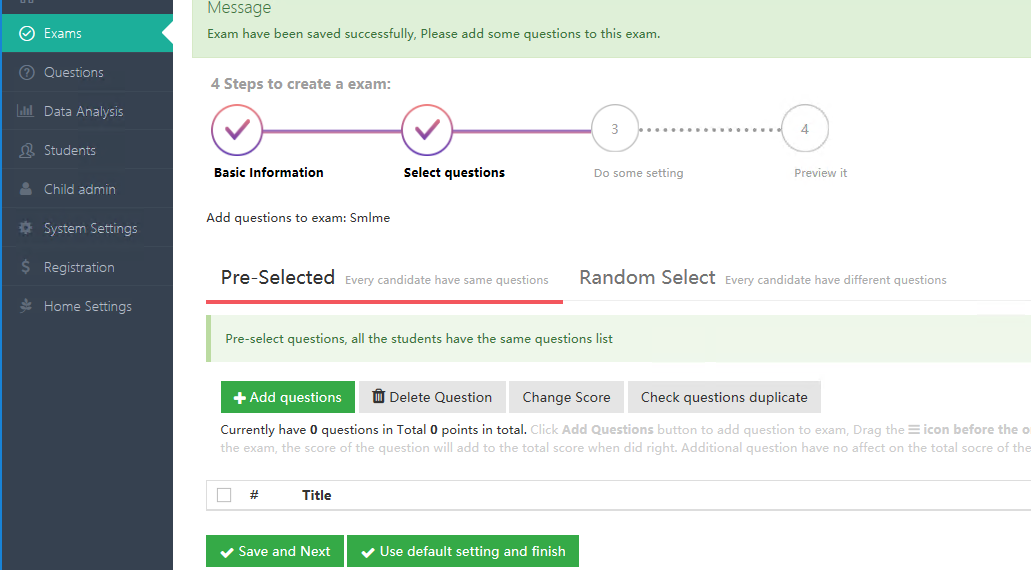 Third Step: Do Some Setting. Users can do some settings of examination process as shown on the right of the picture about the exam,such as available date, authentication and etc., or clicking the Taking exam action for anti-cheating setting;

Fourth Step: Exam Created Successfully! Just copy the link or share the QR Code for your candidates. What is more, it can be embed on your website!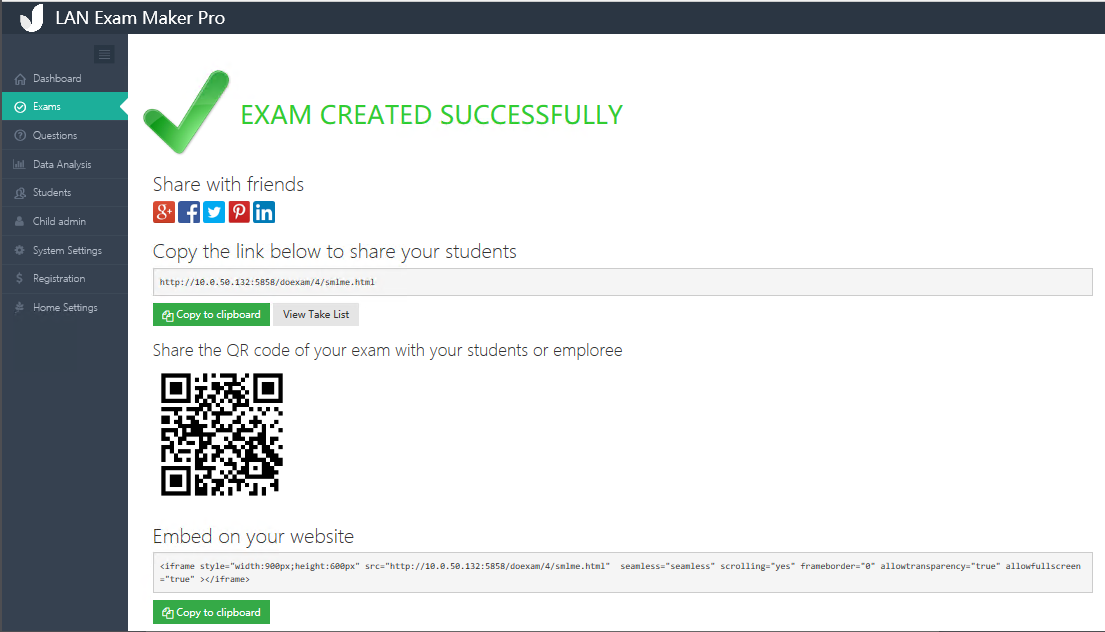 LAN Exam Maker makes test paper making much easier!
Published Date:03:09am, July 3rd, 2018