Why LAN-based Exam
S
oftware
is Recommended?
Within a LAN-based Exam Software, there is a high priority placed on design and the system is both intuitive and easy to use. Take LAN Exam Maker as an example, LAN-based Exam Software can reduce the administrative burden of organizing and running exams, which is more environmentally friendly with less paper, printing and transport used overall.

R
eason
s
W
hy
LAN-bases Exam
S
oftware
M
akes
S
ense
:
1.Flexibility to Take Exams Anywhere
LAN Exam Maker provides exam candidates full flexibility to take the exam in a location of their own choice and there is the option to offer an exam window, where candidates also have the flexibility to select a suitable date and time. It is less stressful, and saves time and money going to a test centre.
2.Cost Effectiveness
Online assessment is more cost effective, due the vast reduction in administrative time managing the whole exam creation, delivery and marking processes. You can read more about other cost-efficiency below.
3.Reduced Administrative Burden
Organizations greatly reduce the administrative burden of organizing and running exams when it moves online. Printing and circulating exams on paper and organizing shipments of completed scripts to markers is a time-consuming and costly process. Candidates can work on a computer in a way they are familiar with, rather than using pen and paper.
4.Increased Security and Privacy
LAN-based Exam Maker allows for increased student privacy safety. The system can be protected well. Students also receive results confidentially maintaining their dignity among peers and encouraging positive growth instead of unhealthy and pointless competition with peers. It creates a healthier and more positive mindset towards the entire examination process for both students and teachers alike.
5.Quicker to Mark and Issue Results
It is much quicker to mark online and candidates welcome receiving results quickly. With LAN Exam Maker, examination facilitates quick and clear reports on candidate results and progress. With auto-marked questions, results are available immediately if wished. The system can automatically generate an examination analysis once the students finish it.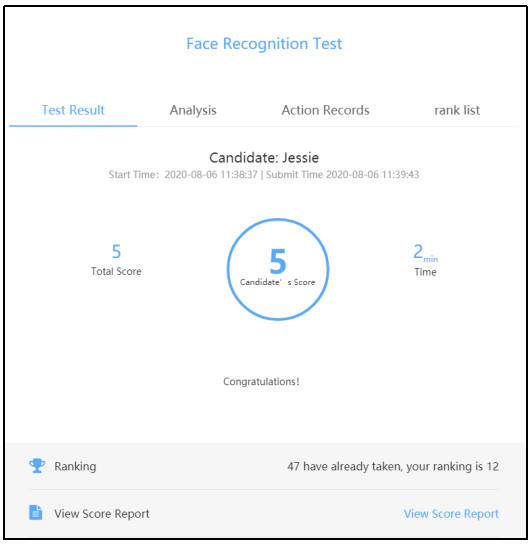 At LAN Exam Maker we work with our customers as partners and provide lots of advice, guidance and best practice based on our extensive experience.Moving exams online, and rolling out remote invigilation is a big step, which requires the right approach and mature software.
Published Date:05:59am, October 20th, 2020