Thanks for your continued support!
In order to give customers a better experience in all aspects, we keep updating and optimizing all the time.
During this time, our website has also been updated, and the latest website page is more beautiful and concise for people to view the information of our LAN Exam Maker. Click to view our website: Smlme.com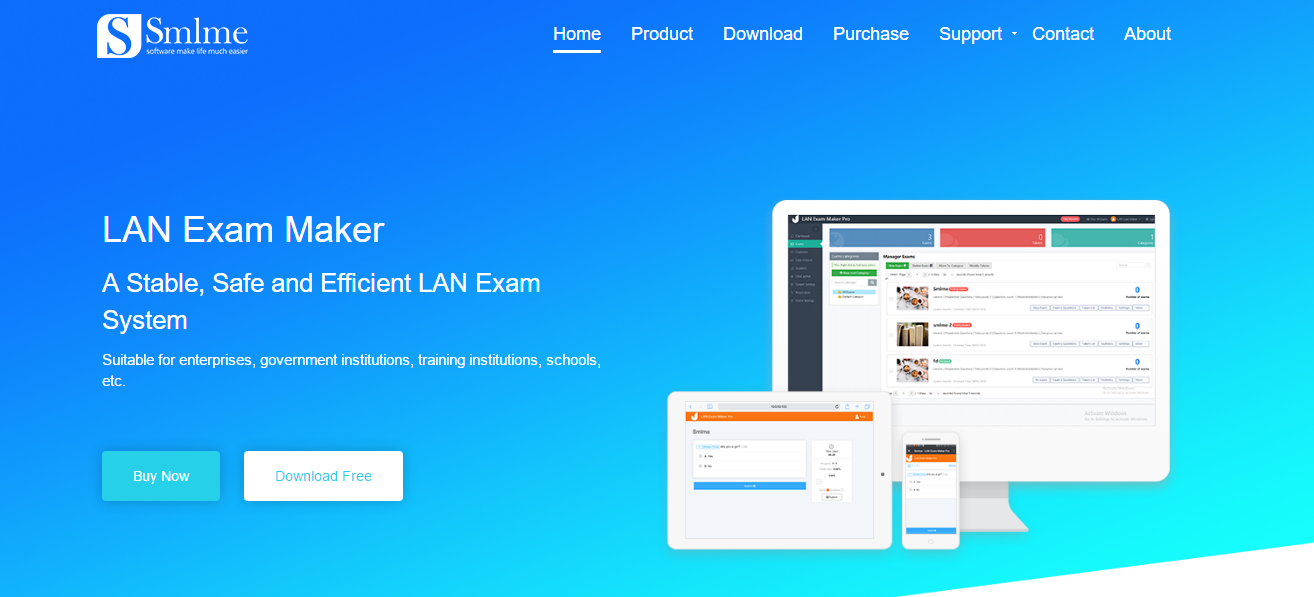 In the Home Page, you can clearly view the brief feature introduction of our LAN Exam Maker. If you want to know the main function and benefits of using our software, please go to the Product Page. Go to download our exam maker at the Download page and purchase it if you are interested in using it. Click the contact and About if you want to get in touch with us.
At the same time, we are planning to update our product and develop new software. Please continue to follow us.
Published Date:03:14am, July 27th, 2018