If one download and use our LAN Exam Maker, you will have your own homepage.

What is homepage? What is the role of it?
Actually, the main function of homepage is to show your exams and brand for candidates.
Here is the guide for you.
(1)How to enter the homepage?
Login the system and click the [Home Setting], then you can see the URL and QR Code.

(2)How to customize your homepage?
Our system support to customize your homepage style, such as adding your logo and tile, adding some banner or ad pictures of your company, choosing the exam categories you want to display here, and adding some information of you company in the bottom.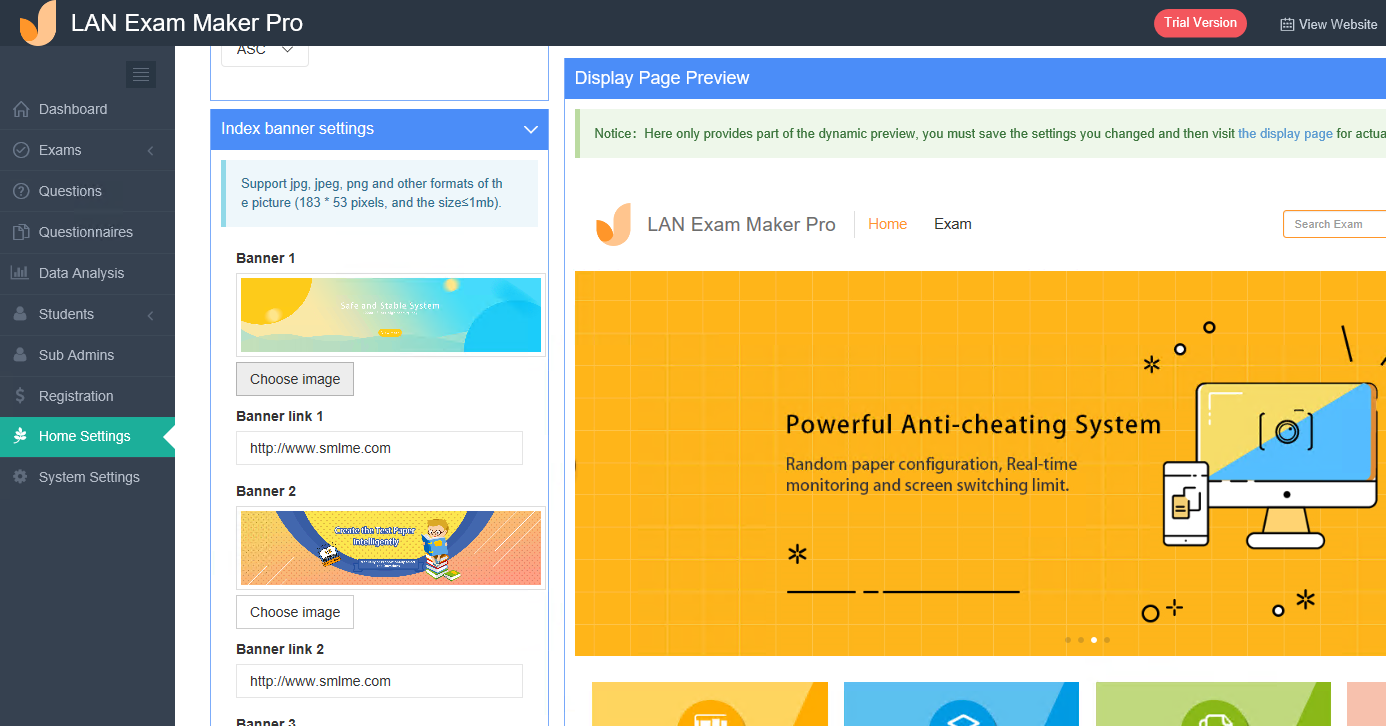 The complete view of homepage: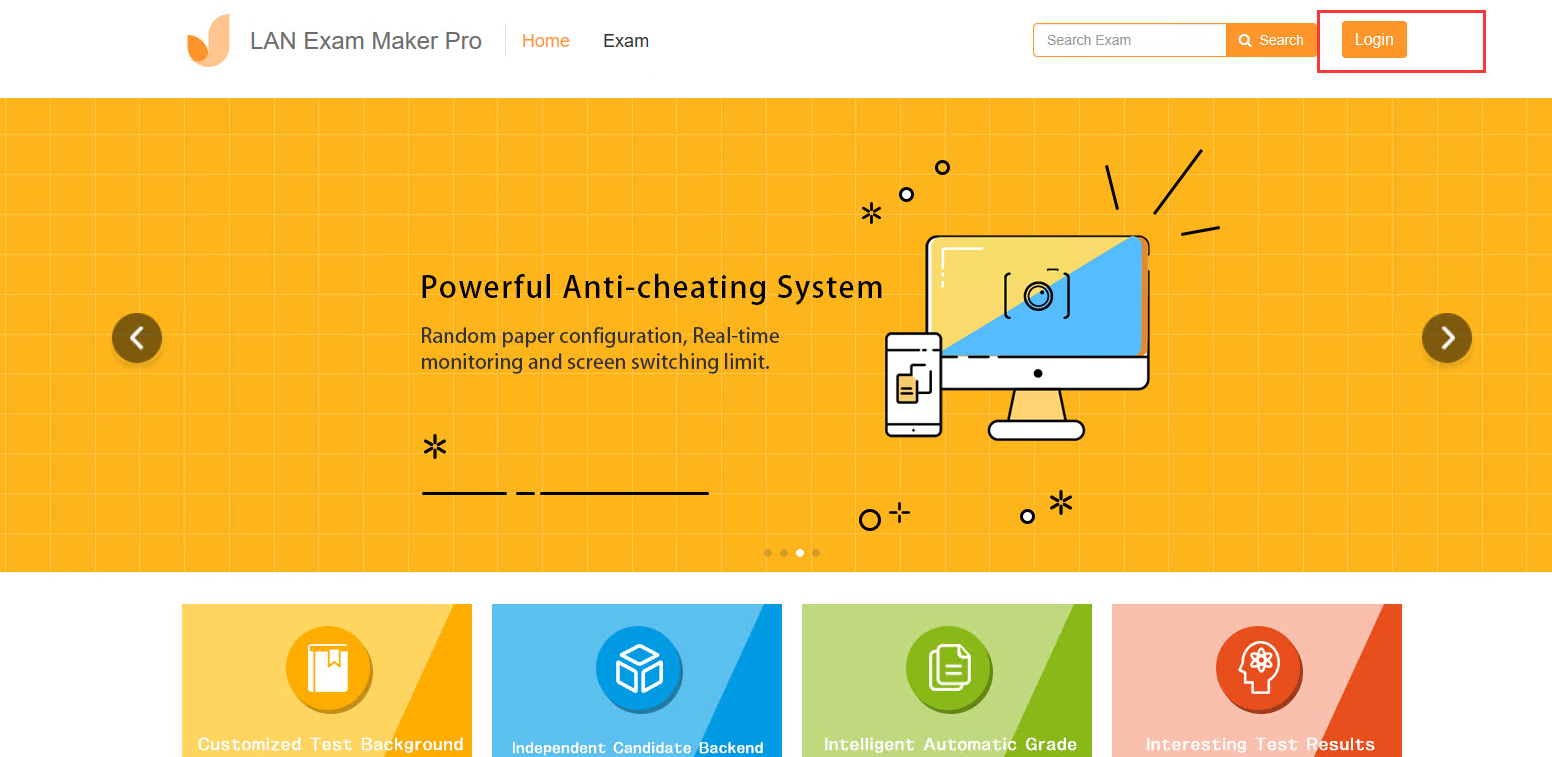 What is more, in the homepage, candidates can login the back-end to take exam.
(Want to know the function of candidates' back-end? Please click: Using guide about the new version of candidates back-end)
Published Date:05:15am, August 9th, 2019